Specifications:
M.NT68676.2A controller is suitable for Asia-Pacific market. It can support LED/LCD panels which resolution is up to 2048x1152.
M.NT68676.2A controller can synchronize with computer automatically. Synchronization requires the synchronous signal which horizontal and vertical sync are separated.

M.NT68676.2A controller can support dynamic contrast control, headphone input and Digital volume control simultaneously.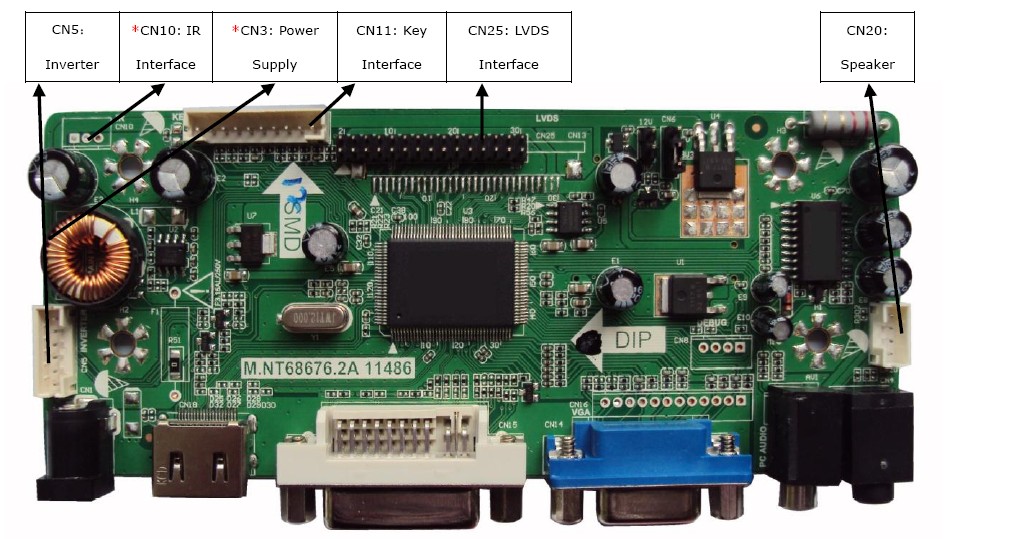 This LCD Controller board has a HDMI+DVI+VGA+AUDIO port. It supports LCD displays with a LVDS interface. The max resolution that it supports is 2048*1152.
More details of your LCD like the datasheet are welcome to send to us for further confirmation.
So your LCD model no. is essential for obtaining right accessories. Please advise when ordering! We'll select suitable LVDS cable and inverter for you.